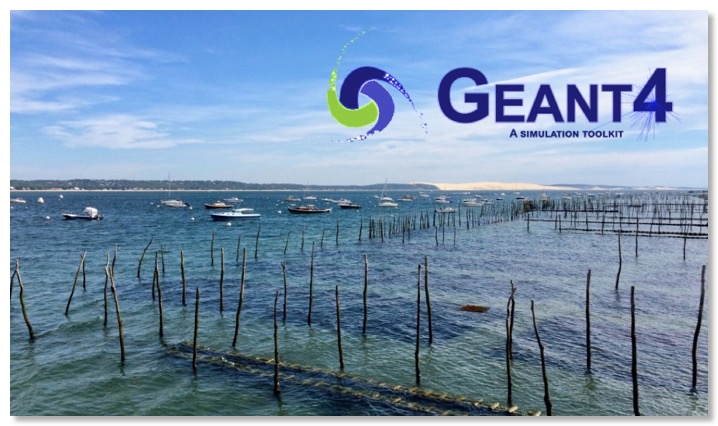 The Third Geant4 International User Conference
at the Physics-Medicine-Biology frontier
will take place on October 29-31, 2018 in Bordeaux, France.


The conference will gather during 3 days developers and users of the Geant4 Monte Carlo general purpose simulation toolkit, as well as developers and users of Geant4-based tools such as TOPAS, GATE, etc. It will focus on biological, clinical and other medical applications, including:

imaging
radiotherapy treatments such as conventional x-ray radiotherapy, brachytherapy, targeted radioimmunotherapy
protontherapy
hadrontherapy
radiobiology, including Geant4-DNA
radiation protection
detector development
computing
The conference poster is available from this
link
.
The conference is
supported by the
Geant4 Collaboration
.
It is the
third iteration
of the conference series initiated in
2005
and also organized in
2013
in Bordeaux, France.